Today Stella turned 10 months.
Crazy!
She has been
extremely wild
today - in the middle of sacrament meeting, out of nowhere, she
screamed
at the top of her lungs for everyone to hear. The young women behind us started giggling, and about
20 people
looked back at us including the guy directly in front of us - who turned around while
clenching
his ear. (sorry dude - hope there is no
permanent
damage) We had
no
warning she was about to let her feelings all out - she literally just screamed for no reason. She
wouldn't
sit still at all during church, or all day for that matter. At one point I took her out of the chapel into the hall because she was being
so noisy
,
whining
and
whining
because she was tired. In the hall she was a perfect angel, just staring at everyone as they walked by (the other ward had just been released) so I decided to take her back in thinking maybe she was all good. As soon as I got to our row, and Andy started to clear the seat for me, she
arched
her back and
burst into tears
. Man - DRAMA QUEEN! After church we went outside and blew some bubbles - maybe I will add pictures of that later.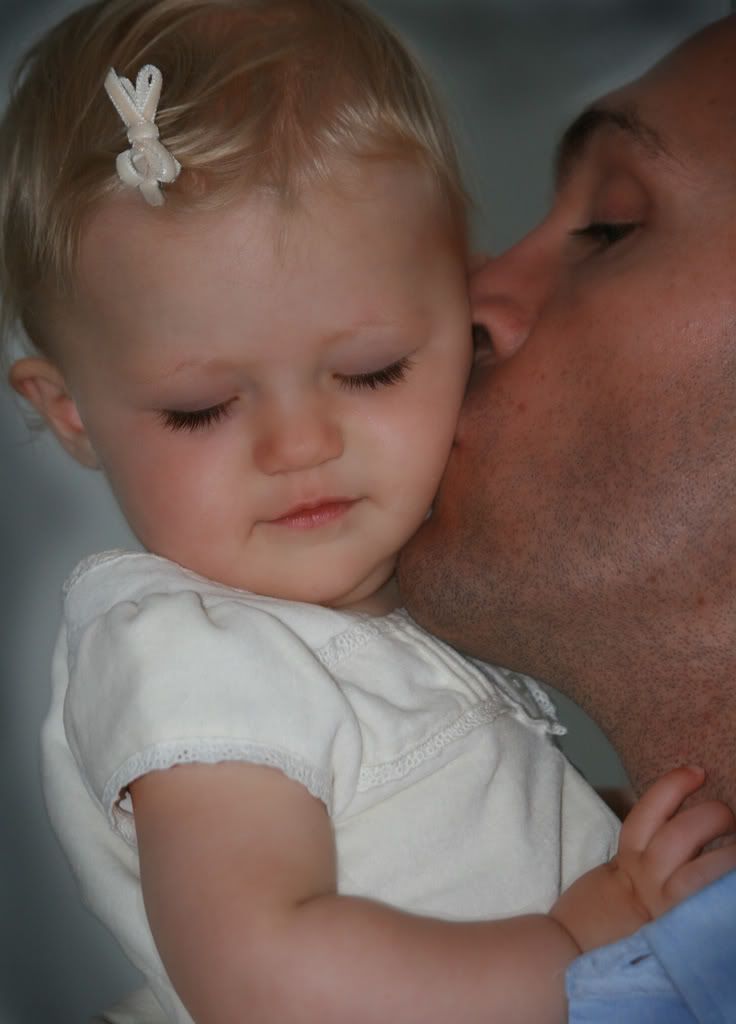 Stella is becoming more and more of a
daddy's girl
. She
loves
her time with him. He says I can make her laugh
more than anyone else
- but you wouldn't know she loved me if you saw the three of us together. I pretty much
don't exist
when Andy is around. I am glad they are both so fond of eachother, and one day - maybe one day, she will actually show me some attention while her Dad is around. Until then I will try to enjoy the
little
breaks I get when he comes home from school, or on the weekends.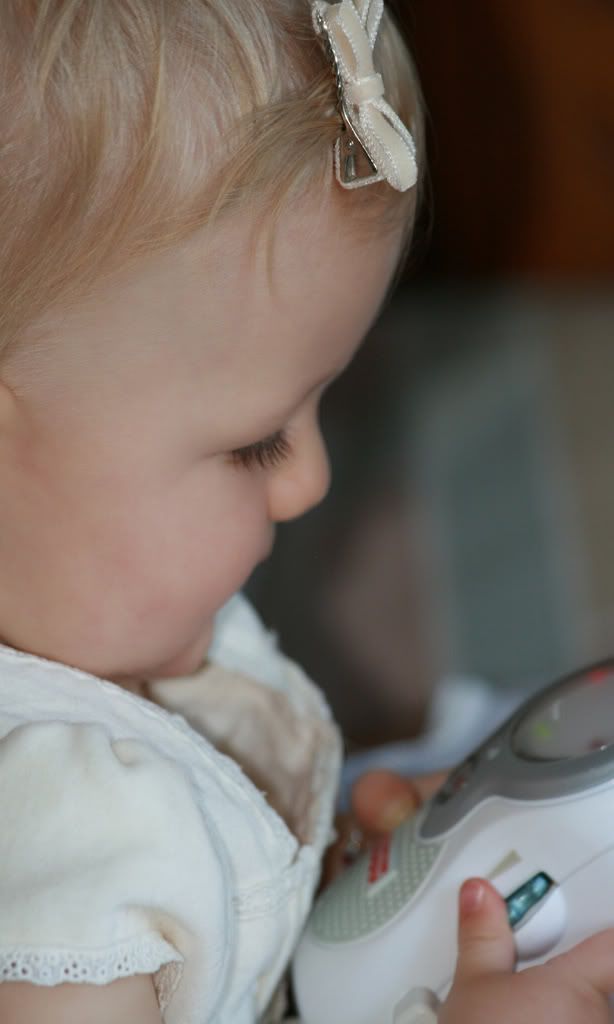 Every morning when Stella gets into bed with us - she goes right for the monitor. She loves the
lights
. She is growing so
quickly
- and we cannot get enough of each stage (except maybe the
screaming
in sacrament stage...but that one probably won't be done for a while). We love watching her learn. She picks up on so many things these days. She is
independent
. She basically refuses to eat anything from my hands, she has to do it herself. This makes for quite the
mess
, and I'm pretty sure she isn't getting enough food because most of it ends up in her hair and on the high chair - but she will learn soon I hope. She LOVES drinking out of Daddy's
cups
- and from a
straw
. She has learned to get herself off of the couch, and is very proud of herself for that one. She loves to stand by the
window
and look/YELL out. She still loves being
outside
. She has re-learned to like her baths. (good thing too!) She has outgrown her infant carseat in height - and her new one is on the way. We are hoping she will love it. Lots of people say how tall she is. (Thanks to her Dad) We love her so much and are enjoying how fun she is right now.